---
Join the Eupaco-3 conference held in Brussels at the 3rd of June 2008.
EUPACO-3 will have a different format from previous 'traditional' conferences. The conference will give the floor for small presentations of 15 minutes each on 2 different common topics:
Community Patent: EU in the EPO, or EU in the EPO?
Patent Litigation in Europe: on the road to Texas?
An Internet Chat and audio streaming will provide the opportunity for participants that are not able to travel to Brussels to participate to the debate.
---
Page closed

This page is temporarily closed in protest against software patents. Websites may soon be closed down regularly due to software patents. Software patents can get you prosecuted for publishing texts you created yourself!

You will find more information at webshop.ffii.org.

There is a contest about breaking software patents at ELUG.

Seite gesperrt

Diese Seite wurde zum Protest gegen Logikpatente vorübergehend gesperrt. Bald könnten Webseiten regelmäßig wegen Logikpatenten gesperrt werden. Logikpatente können dazu führen, dass Sie wegen Veröffentlichung selbst entwickelter Texte gerichtlich belangt werden!

Mehr Information finden Sie bei webshop.ffii.org.

Es gibt einen Patentverletzungs- programmierwettbewerb bei ELUG.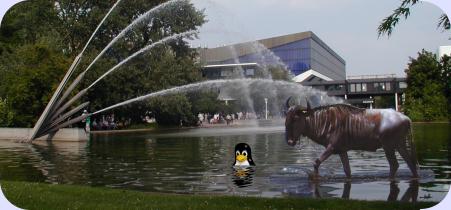 >Link to contact Marc:<